Health Screening /
Medical Checkup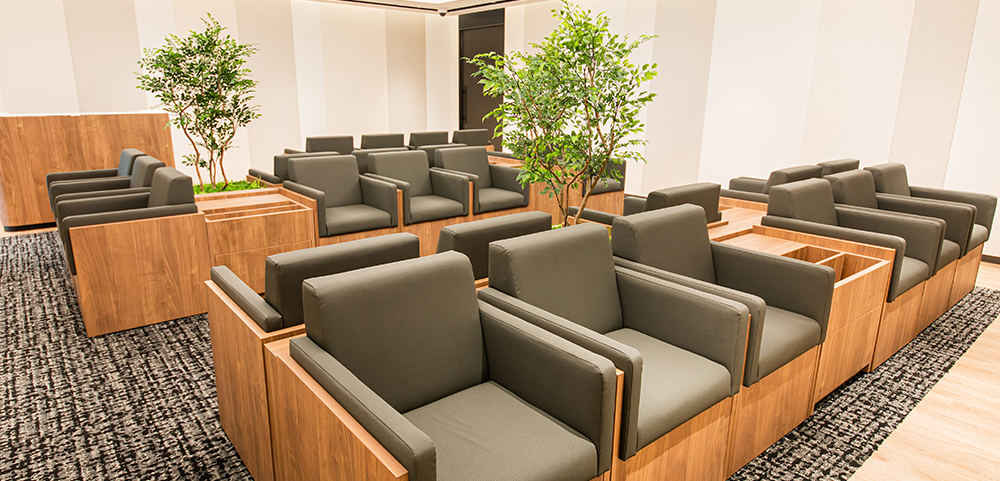 Nihonbashi Muromachi Mitsui Tower
Midtown Clinic Emergency Notice
News
Offering *gender-segregated health examination areas in pursuit of a relaxing and comfortable environment
The clinic has adopted segregated examination areas for men and women so that patients can spend their time in comfort. With a full set of testing equipment available, we offer a wide range of services from comprehensive health checkups, to specialized courses for women and gastroenterological checkups. Not sure which course to choose? Or do you want to know what optional examinations are recommended for your age? Feel free to contact us for more information.
* Excluding some inspections
Persons receiving assistance from companies and Society-Managed Health Insurance
Depending on the Society-Managed Health Insurance or company you are with, the exams included in your course will vary, and you may be eligible to receive subsidies.
Please review the following when choosing your comprehensive health screening/medical checkup.
For those undergoing the comprehensive health screening/medical checkup out-of-pocket
All of our original screening programs are available to individuals undergoing comprehensive health screening/medical checkups without subsidies from their Society-Managed Health Insurance or for individuals who plan on requesting subsidies after completing their testing. Additionally, optional examinations can be selected according to your requests. For more details, access the links below.
News