Health Screening /
Medical Checkup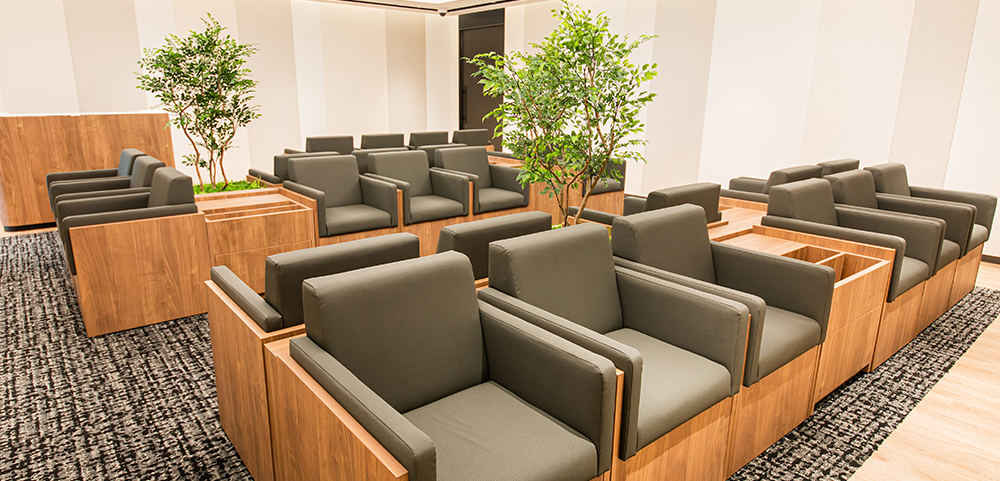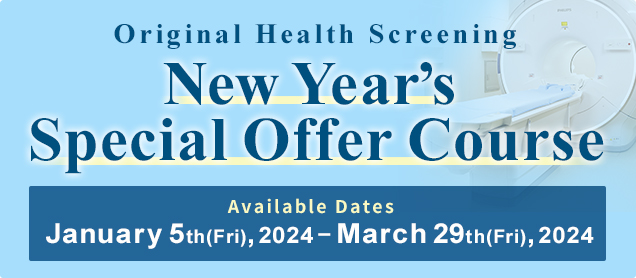 Undergo your health screening/medical checkup in our *gender-considerate exam space designed for your comfort.
The clinic, designed for your comfort and ease, has gender-considerate exam spaces. Equipped with a wide range of diagnostic tools, we offer various services, from comprehensive health screenings to specialized courses for female-specific diseases and gastrointestinal diseases. If you are not sure which course to choose or would like to know what optional exams are recommended for your age, feel free to contact us for more information.
* With the exception of some exams
For persons receiving subsidies from their company or Society-Managed Health Insurance
Optional Examinations

Our clinic, equipped with diagnostic imaging tools such as the 3.0 Tesla MRI and 80-row CT, offers a wide selection of optional exams to meet various needs. You can select them based on your age or lifestyle and add them to your comprehensive screening or medical checkup course.
Depending on the Society-Managed Health Insurance or company you are with, the exams included in your course will vary, and you may be eligible to receive subsidies.
Please review the following when choosing your comprehensive health screening/medical checkup.
For persons undergoing a comprehensive health screening or medical checkup out-of-pocket
Persons not receiving any subsidies or persons who plan to apply for subsidies after the fact are eligible to undergo all of the clinic's comprehensive health screening and medical checkup courses. You may also add optional exams to your course if you wish. For more details, please access the links below.
Nihonbashi Muromachi Mitsui Tower
Midtown Clinic Emergency Notice
News